Products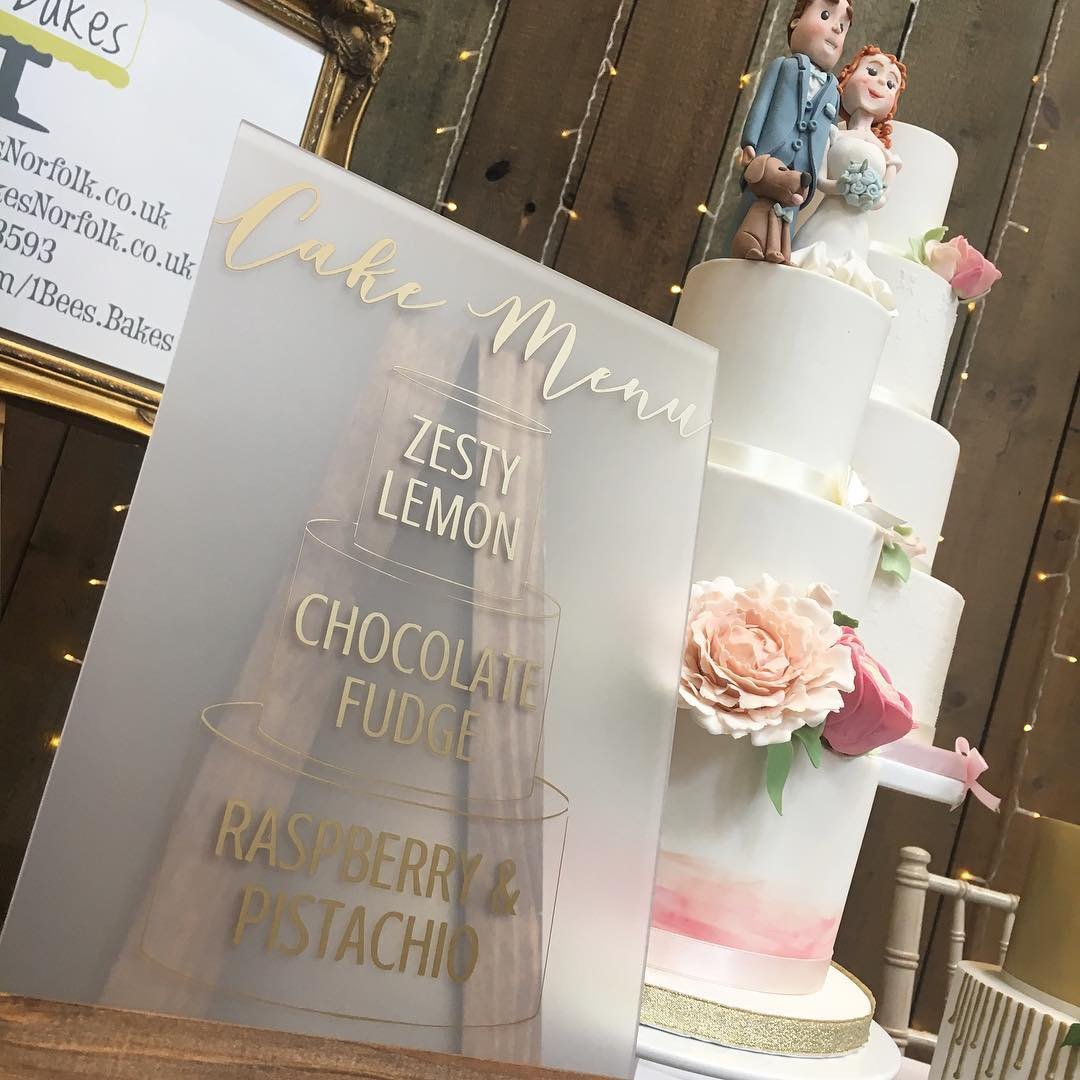 The Acrylic Range
Acrylic was a huge trend throughout 2017 and is set to be one of the biggest wedding trends for 2018!
Acrylic designs work perfectly with so many themes, from rustic to modern sleek. With that in mind and due to the huge range of text colours we have for you to choose from, it will be sure to stand out and become a real 'wow factor' at your wedding, but most importantly, it will compliment your existing wedding scheme and the plans you already have in place.
Each piece is completely hand written or has vinyl applied, based on the design that we have created together. From place names to table plans and everything in between, be on trend with this versatile style.
Click HERE to find out more!
The Chalkboard Range
Chalkboards work especially well to compliment rustic and vintage styled weddings.
All of our boards are hand painted, allowing us to give you a range of different sizes. Each piece is hand written or has vinyl applied, finished with a layer of varnish protecting it against the weather and fingerprints!
We will work with you to design pieces to compliment your wedding scheme and chosen decor for your special day! All items are made to order, based on your individual requirements.
Click HERE to learn more.
The Wooden Range
Our Wooden range is ever evolving and growing as we find more and more materials and sizes to personalise.
Are current range includes Pine and Ply. The pine works perfectly for smaller pieces, up to 300mm wide. The ply then comes into its own for the larger signage, including welcome boards and table plans.
There is a choice of handwritten, vinyl or wire wording detail, making this range very versatile and extremely complimenting to your venue and overall scheme.
Please GET IN TOUCH to discuss any ideas you may have.